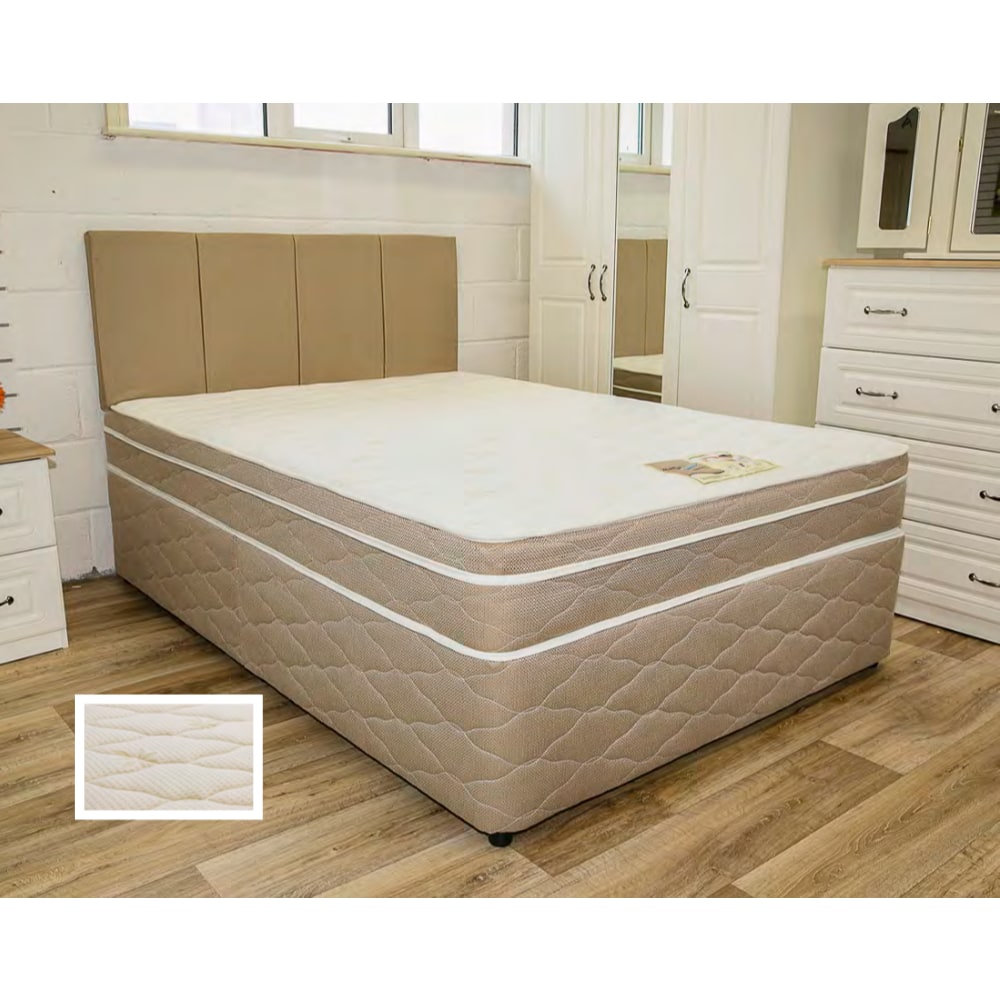 The Manhattan Mattress
The Manhattan is a non-turn mattress, which allows us to include quality fillings, leaving the under side of the mattress free to breathe. The luxurious knitted fabric, multi-quilted with polyester, gives a fantastic feeling of comfort.
The unique box top border design, gives the Manhattan an attractive appearance, which adds to the quality.
Features:
13.5g Spring
1200g Topaz insulator pads
Knitted Fabric
Perimeter Support System
Multi-Quilted
Please note: Product delivery can be up to 1-2 weeks for furniture products that are not available in our showroom. We will advise on your delivery time as soon as it's processed.