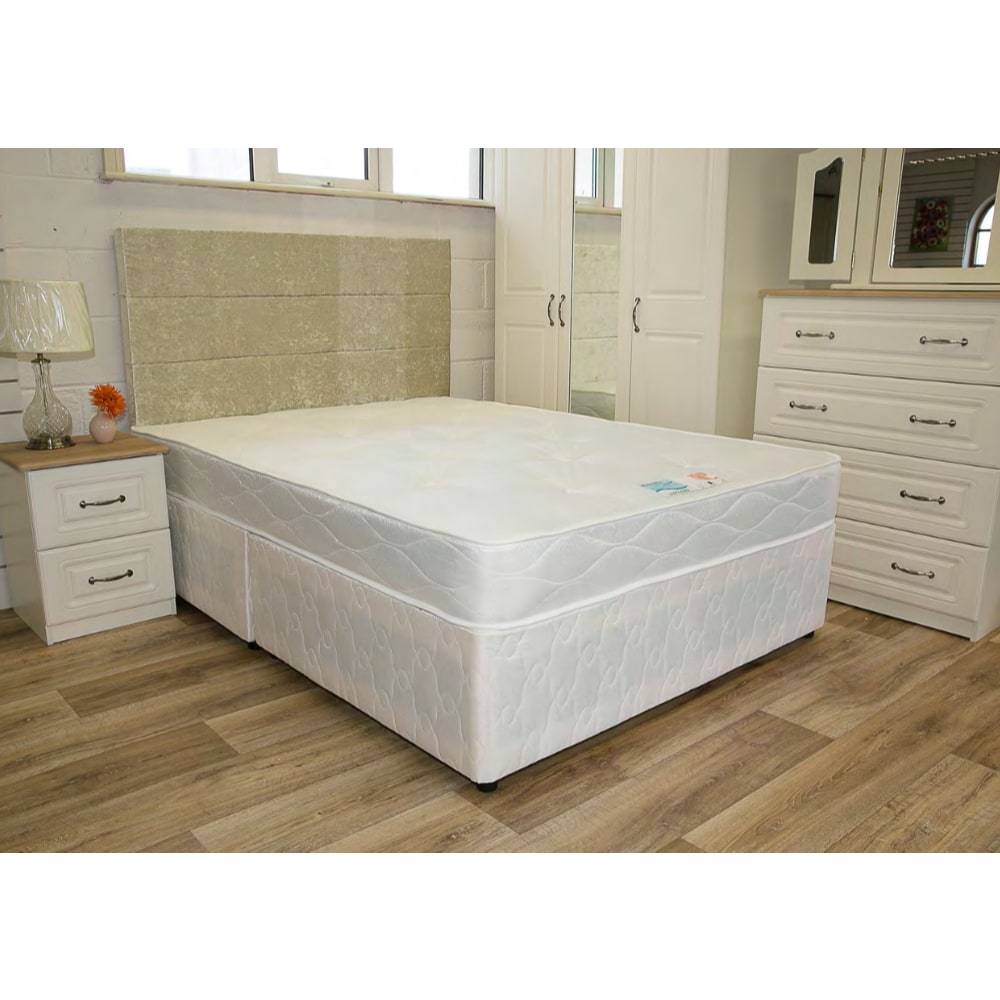 The Sapphire Mattress
The Sapphire Mattress is our entry level mattress. It is ideal for those looking for a budget bed. The sapphire has an attractive floral damask fabric, which us turnable and is hand tufted.
Features:
13.5g Spring
1200g Topaz insulator pads
Damask Fabric
Turnable
Hand-Tufted
Please note: Product delivery can be up to 1-2 weeks for furniture products that are not available in our showroom. We will advise on your delivery time as soon as it's processed.