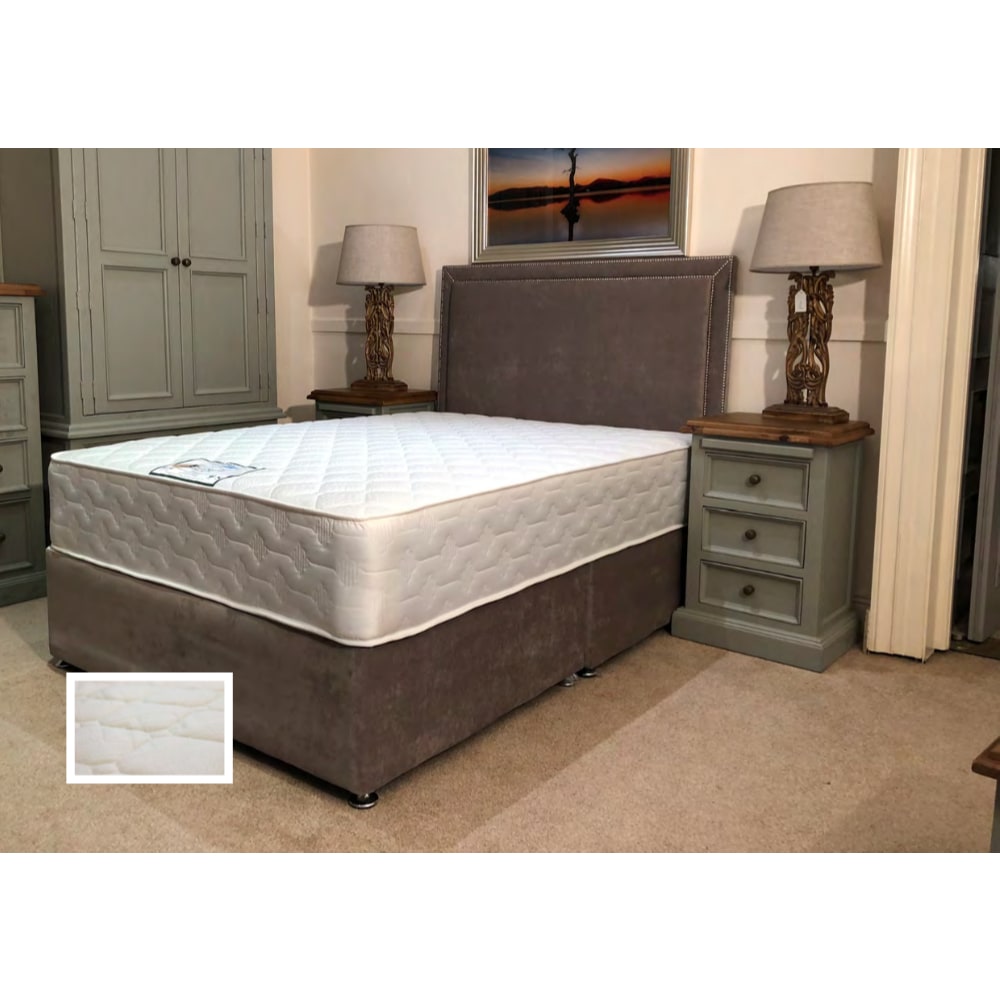 Richmond Mattress
The Richmond Mattress is an introductory Pocket Spring Mattress. The 1000 Count Pocket Spring unit allows for individual movement, while giving excellent support and comfort. The Richmond is multi-quilted with an eye catching soft touch fabric.
The Richmond is one of the best value for money pocket spring mattresses on the Market.
Please note: Product delivery can be up to 1-2 weeks for furniture products that are not available in our showroom. We will advise on your delivery time as soon as it's processed.